admin
Posts by :
Many thanks again! Carmody was fantastic! I can't imagine what this move would have been without you!
J.G.
Holly knew what I needed before I did. Everyone was fabulous and everything was done to satisfaction. Thank you for making this the smoothest move ever!
C.K.
"I cannot make this move on my own. I have so much to think about."
Change is unsettling for most of us. This change might be a need to scale down possessions and move to a smaller, more efficient space and thus a need to sort and sell or donate. ChangingSpaces Move Managers will customize your plan according to your needs and timeline.
Moving is stressful and is emotionally and physically draining. Just thinking about sorting through many years of accumulated stuff can be overwhelming and paralyzing. ChangingSpaces is here to help you in a caring and respectful way. We have the organizational skills and resources to make a move run efficiently while being able to work through years of possessions and memories. An initial consultation will provide a great deal of information. Together, we will make a plan that is manageable and that fits your needs and your budget.
An overall plan can include: sorting, organizing, packing, the hiring and overseeing of a mover, staging a home to sell, donating or selling unwanted possessions and unpacking with great attention to detail. You decide how much or how little you need. And when everything is unpacked , your new home will be completely ready for living – clocks set, pictures hung, beds made and no boxes.
"My parents need help, but so does my family. I am caught in the middle."
Your family is very special and should be treated that way. The task of helping your parents is overwhelming and can be filled with emotion. You also have a family who needs you with all of the activities and priorities that come with it. Many extended families are not living in the same city. Between career, family and other obligations, adult children are leading busier professional lives so the desire to help is there but the ability is not.
Changing Spaces can step in as an extension of you – to help plan, manage and get your parents moving in the right direction. After an initial consultation, where we listen to everyone and the corresponding goals, we will outline a plan of action and provide an estimate for what it will take to get the project done. ChangingSpaces can keep you posted along the way and involve you as little or as much as you'd like. Let us relieve you of the stress of being in the middle. We treat your parents as we would our own.
"I need help to get organized so I can stay in my home. How can I do that?"
The space you have loved for so long may be too cluttered and you may see a need to organize the space and make things more accessible in your closets, drawers, shelves and cabinets. With a little bit of help the space can be reorganized to enjoy it in a new way.
ChangingSpaces at Home can help you discover new ways to use your space, making it more comfortable and easier to find things. We can provide you with a plan, guidance and hands-on help to accomplish these tasks. ChangingSpaces can help work on the plan with you, organize spaces, eliminate clutter, donate or discard items you do not need. We can rearrange your space so that it works better for your needs now.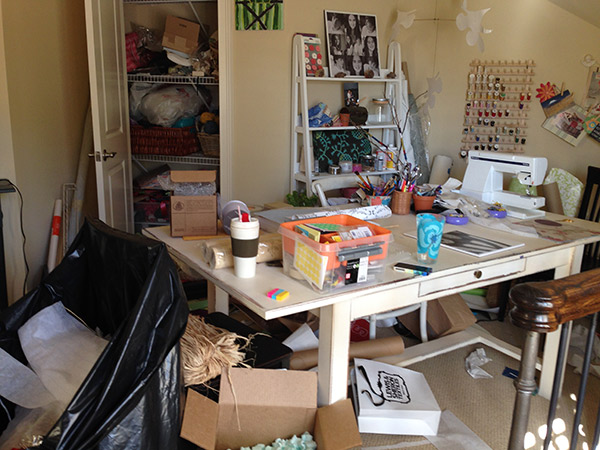 With proper planning we can re-purpose your space so that you can make the most out of your home. We have resources to help get the job done efficiently and quickly.
"We need to list our house but we have too much clutter. Where do we start?"
When thinking about selling a home, sellers need to get organized, de-clutter closets, get rid of possessions not needed and find a place to sell or donate them. ChangingSpaces Move Managers can help realtors and home sellers overcome obstacles to moving by determining de-cluttering priorities and provide hands-on help to get a home "show" ready.
ChangingSpaces Move Managers can:
Provide resources from our list of qualified and reasonably priced resources for home repairs and improvement
Efficiently help with one-on-one sorting to eliminate unnecessary and unneeded items
Arrange for donations or resale of possessions no longer wanted
Arrange for disposal of trash and debris
Pack, inventory (in detail), and coordinate extra items to be stored for later use or shipped to family members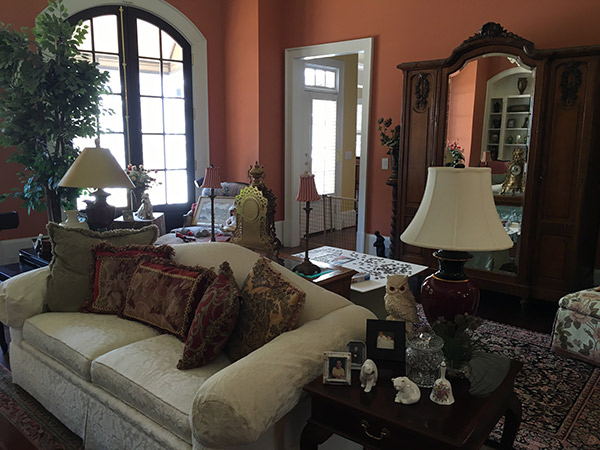 The goal is to overcome the obstacles preventing the listing of the house and enhance the marketability of the home.
We are always here for you!
At ChangingSpaces, our top priorities are the health and well-being of our clients and team members. Armed with the updated information and recommendations from the U. S. Centers for Disease Control and Prevention, the World Health Organization, and the Georgia Dept. of Public Health, we take all the necessary measures to reduce the risk of spreading coronavirus (COVID-19) at every home and work site. All of our team members comply with the CDC guidelines:
Wearing a Mask
Handwashing
Sanitation
Social Distancing
Please click on these links to find the most up-to-date information from these trusted sources:
"I am very pleased with the services provided by Changing Spaces. Holly and her team created an exacting plan to match our furnishings with the décor and layout of our unit at Peachtree Hills Place (PHP). Before the move they were very efficient in packing up all my possessions. I did not have to spend very much time at all living with the clutter of boxes for a move in progress. The actual move to PHP could not have been easier. The movers were right on time, and Holly and Katherine were right there showing them where to put everything. I watched in amazement how everything fell into place. The kitchen was organized, and I have never had such a beautifully arranged closet in my life. The next day pictures were on the walls and I was totally done. Every item we looked for seemed to be in its natural place and very easy to find. I highly recommend their services. But for them, I might still be unpacking boxes three months later!"
A.P.
"Changing Spaces was a lifesaver, timesaver, and overall great partner in orchestrating a 3-house move that involved coordinating storage of an extensive Fine Art collection, household storage during construction, cleaning and delivery of rugs, wine storage, movers, silver inventory and the everchanging schedule of a new construction home. I highly recommend this fine company!"
D.T.
"When we knew that we were moving to Peachtree Hills Place, we also knew we needed help. We went to several presentations by move managers and were sold on the one by Changing Spaces! We had to sell our house first, and they came and provided the staging, the distribution of all our belongings that we were not taking with us, and then the packing up of all that we were going to keep. The boxes were marked and inventoried. After the house was sold, they had the rugs cleaned and repaired, furniture reupholstered, chair repaired, and they arranged for the moving company. On Move-In-Day, they took care of the move-out and then the move-in. They put all furnishings in place according to our architect drawings, the beds were made, every drawer and closet were complete, and movable shelving in the garage storage closet was organized with items to be stored. Just a perfect job from start to finish!"
S. B.