Moving. Downsizing. Organizing.
We have solutions to fit your needs.
Change is unsettling for most of us. The change might be a need to scale down possessions, to organize and sort them – to create a space for a move, or to create better accessibility and order in your current home. ChangingSpaces provides this kind of complete planning and organizing support in a caring and compassionate manner. Best of all, we take away the stress. ChangingSpaces provides peace of mind. Handling a piece or the complete organizational or moving project, professionally and efficiently.
You are in control.
We listen to your goals and needs in order to tailor our services accordingly. Services we can provide include:
Customized floor plans
Arrange for donations or sale of unneeded possessions
Help to hire and oversee movers who are responsible and affordable
Home staging to sell a home
Packing, unpacking and complete resettling into your new space – pictures hung, beds made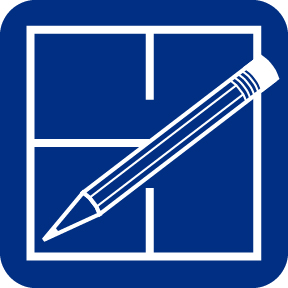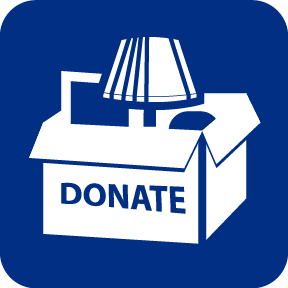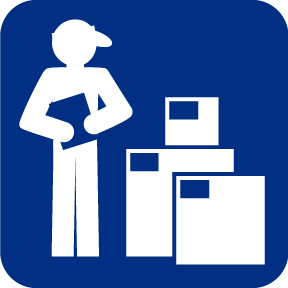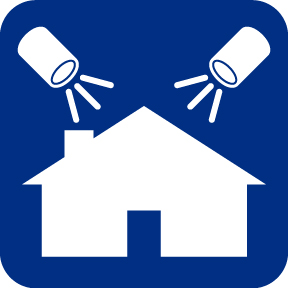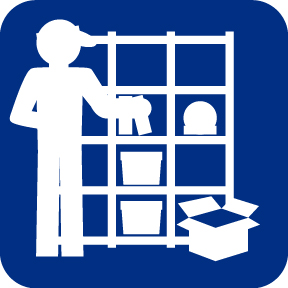 I don't know how to express my gratitude
I don't know how to express my gratitude for the way your team handled my mom's move. I walked into her new apartment last night expecting it to be "ready" for her to stay and that would have been more than enough for us under the trying trifecta of circumstances you executed this move under (holiday/ rush scheduling combo, me with COVID and thus minimally present and COVID restrictions at the senior living facility). Instead, I saw a warm, welcoming and completely prepared environment that had everything arranged in the best possible way and organized beyond my wildest expectations. It was simply lovely and lifted my mom' spirits enormously after enduring weeks of non-stop but necessary change to get her the daily living support now required.
You all are simply amazing and the service you provide (great project management skills blended with the nuanced arts of working with families in challenging times and creating personalized environments) is invaluable as the population ages and so many of us will manage or parents' / relatives' aging journeys with requisite relocations and downsizings. Sterling Estates gave us your information as a top option to help us and we are so grateful (thank you, Landis)!
Thank you from the heart to every Changing Spaces team member who participated in making this stressful time for us so much smoother; we would have been lost without finding you all.
Marla G
Many thanks!
Many thanks again! Carmody was fantastic! I can't imagine what this move would have been without you!
J.G.
Holly knew what I needed before I did.
Holly knew what I needed before I did. Everyone was fabulous and everything was done to satisfaction. Thank you for making this the smoothest move ever!
C.K.
Move from Home to Peachtree Hills Place
"I am very pleased with the services provided by Changing Spaces. Holly and her team created an exacting plan to match our furnishings with the décor and layout of our unit at Peachtree Hills Place (PHP). Before the move they were very efficient in packing up all my possessions. I did not have to spend very much time at all living with the clutter of boxes for a move in progress. The actual move to PHP could not have been easier. The movers were right on time, and Holly and Katherine were right there showing them where to put everything. I watched in amazement how everything fell into place. The kitchen was organized, and I have never had such a beautifully arranged closet in my life. The next day pictures were on the walls and I was totally done. Every item we looked for seemed to be in its natural place and very easy to find. I highly recommend their services. But for them, I might still be unpacking boxes three months later!"
A.P.
Multi-location Move: House to Temporary Home to Townhouse
"Changing Spaces was a lifesaver, timesaver, and overall great partner in orchestrating a 3-house move that involved coordinating storage of an extensive Fine Art collection, household storage during construction, cleaning and delivery of rugs, wine storage, movers, silver inventory and the everchanging schedule of a new construction home. I highly recommend this fine company!"
D.T.
Stage and Move from House to Peachtree Hills Place
"When we knew that we were moving to Peachtree Hills Place, we also knew we needed help. We went to several presentations by move managers and were sold on the one by Changing Spaces! We had to sell our house first, and they came and provided the staging, the distribution of all our belongings that we were not taking with us, and then the packing up of all that we were going to keep. The boxes were marked and inventoried. After the house was sold, they had the rugs cleaned and repaired, furniture reupholstered, chair repaired, and they arranged for the moving company. On Move-In-Day, they took care of the move-out and then the move-in. They put all furnishings in place according to our architect drawings, the beds were made, every drawer and closet were complete, and movable shelving in the garage storage closet was organized with items to be stored. Just a perfect job from start to finish!"
S. B.
Chapman Hall Realtors
Changing Spaces is a realtor's best friend!. Holly, Linda and staff are fabulous! They handle all aspects of moving, de-cluttering, supervising and scheduling repairs/paint/landscape, staging and estate sales. The sellers love their expertise and attention to detail. They leave the home gleaming and ready to go on the market. They make a Realtor's job so much easier and save so much time!
Lynn Adams
Chapman Hall Realtors
4-Bedroom Home Down to 2 Bedrooms
 …"Linda and Holly are exceptional people first and unbelievable at assisting in the move process. Very organized, easy to work with and know the drill. I interviewed four companies to assist Mom with the move and Linda and Holly far exceeded all expectations and blew the competition away."
M.M.
4 Bedroom Home to Senior Retirement Community
 …"everyone with whom we worked was wonderful. The team was so helpful and was able to work with my father. Knowing that you were there to assist as needed was a comfort. Trying to organize things from far away was difficult and you provided peace of mind."
C.R.
3 Bedrooms, Separate Office, Full Home Down to 2 Bedroom Condo
"It was a delight working with the entire team. Thank you for your guidance and efficient work. It was great fun getting to know Linda and Holly and sharing ideas with them. They were exacting but not insistent on having everything done their way. In this respect we became clients whose wishes and requirements were taken seriously."
J.M.
Full Size Home to 1 Bedroom Condo
 "I want to thank you both for all of your help…Dad was very pleased with the way his apartment turned out. It is never easy downsizing and moving but you and your team were awesome in working with him and accommodating his requests…You made this move look so easy and I appreciate that your service allowed me to be the "good daughter."
J.W.
5 Bedrooms Down to 2
"I just wanted to thank you for all the many wonderful things you have done for mom and ME!! Ya'll are truly amazing women who work lots of magic with fantastic outcomes! I could never have done it without you…no way, no how! I started this process for just a minute thinking….oh I don't need move managers, I'm sure I can handle it! HA! I am a true advocate of what you do and would be glad to tell everyone going through this process that you are a MUST HAVE! You were all so sensitive and sweet to Mom's wants and needs and I appreciate that more than you know.  As you know this is a difficult phase in life and you have helped so much in making this a very, very nice transition!
I went over last night and just walked around in awe of how wonderful everything looks! I took a video to send to my brother and sister of which they loved! The foyer came together with the mirrors, love the collage of pic's over the guest room beds, the family album over mom's desk is sweet….everything is just comfortable and I know Mom is going to love it!"
B.R.
Continuing Care Community – Atlanta
"All I can say is WOW. WOW, WOW!!! You did an amazing job for the (family) and they couldn't be happier or more delighted with their new home. It is absolutely beautiful. Thank you SO very much for all you did for them and their family."
H.E.
1 Bedroom Down to Studio
"ChangingSpaces did an excellent job downsizing my client from a one bedroom apartment to a studio. The physical move took place in just one day! They carefully planned out the space and provided us with a floor plan so we knew what furniture my client could take with her. Everyone is so amazed at how perfectly her furniture fits into the new, smaller space, but the rooms looks bigger than her old place and the room is used so much more efficiently than before. They gave her a beautiful living space that she had not had in a very long time and you just can't put a price on that feeling. I look forward to working with Holly Mitchell, Linda Kaplan and ChangingSpaces again."
B.S.
From Full Size Home in Florida to 1 Bedroom Apartment in Atlanta
"We moved from Delray Beach to Atlanta in June and could not have made this move without Changing Spaces Move Managers. Holly and Linda worked with our family to coordinate sorting and downsizing. We were given several options for floor plan designs and they made sure everything fit 100%. They created efficient spaces, planned the move, coordinated with the movers, unpacked and it was very emotional. They completely resettled us into our new home. Going from a full size home to a one bedroom apartment was an enormous task and but Holly and Linda made it seem so easy. They even helped us pick our favorite pictures from over 60 years and created great space for them. No details were missed. We have been recommending ChangingSpaces to everyone we know since we moved."
R.L.
4 Bedroom Home in Atlanta to 2 Bedroom Apartment in Boston
…"I was in a panic that I would not be humanly able to accomplish moving out of my house in less than the 4 week deadline I had. Your competent demeanor, your clear-eyed calm gave me hope! With you doing the heavy lifting of directing me to movers who could accommodate our needs of going to two different locations, locating consignment and donation receipts, arranging the cleaning crew and just assuring me that all was on track for a successful move, I had the space and peace of mind to organize what had to go where. Without the wonderful help of the team, being feet on the ground and hands on what needed to be packed was uplifting and their can-do attitudes I would not have made it to the closing table in one piece." I will sing your praises to everyone I know…you run a wonderful organization, for which I am most thankful."
M.H.
Contact us for a consultation
Serving the metro Atlanta area
404-939-6160
holly@ChangingSpacesAtlanta.com
linda@ChangingSpacesAtlanta.com


ChangingSpaces is an Atlanta-based company with access to experienced Professional Move Managers throughout the country. Through our participation with the National Association of Senior Move Managers (NASMM) and National Association of Professional Organizers (NAPO) our memberships can help keep you connected wherever your transitions take you.
Job Opportunities
We are a growing business and are always on the lookout for talented people to join our team! We provide on-the-job training and offer flexible hours according to the position and your schedule. If you are detail-oriented, dependable, enjoy working with a team, like working with seniors, are safety-conscious, and can lift up to 15 pounds, please reach out to Beth at Beth@ChangingSpacesAtlanta.com and include your resume.
Mailing address:
4279 Roswell Road
Suite 208, #185
Atlanta, Georgia 30342