Meet Holly & Linda
Holly Mitchell and Linda Kaplan have worked as executives in the corporate and non-profit sectors and have extensive experience in project and program management. Their experiences helping their own families during stressful moves led them to form ChangingSpaces. This work perfectly blends their management skills to efficiently and profitably handle a move of any size with their desire to provide caring support. Linda has worked in Nashville and Atlanta in advertising, marketing, project management and event planning and has been and currently is serving on the boards of various non-profits. She has co-chaired major fundraisers for Camp Twin Lakes and for her kids' school, Paideia, and continues to volunteer regularly with Happy Tails Pet Therapy, Second Helpings and with various religious organizations. Linda has been through the process of downsizing her parents and managing their living situations.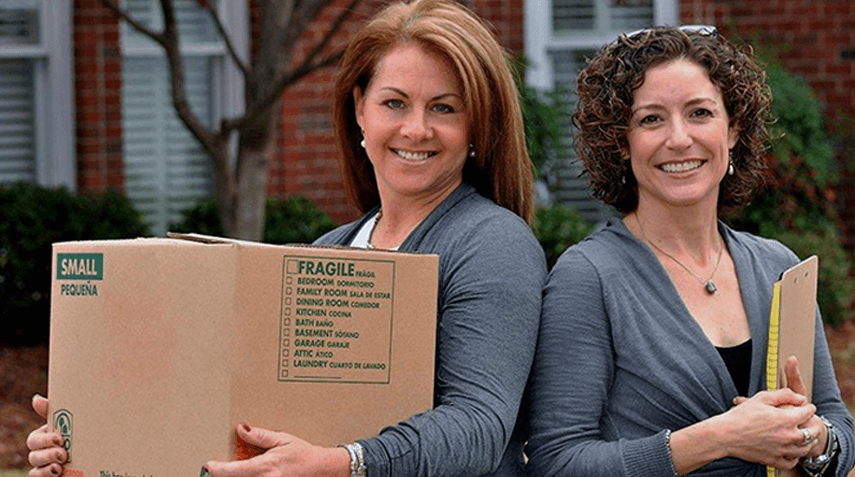 Holly has worked in New York, Miami and Atlanta, where budget and team management for clients such as Coca-Cola and WorldCom required her to organize chaos and communicate effectively with several teams at one time. Holly has helped move her own mom and dad from Florida to Atlanta and fully understands the extra layer of stress in moving and downsizing one's own parents. She currently volunteers extensively with her kids' school, Pace Academy, and keeps track of golf schedules for her son. After raising children, working in the corporate world and volunteering with schools and non-profit organizations, Linda and Holly feel they have the perfect combination of skills and experience that has prepared them to help others with this very valuable and much-needed service.
Recent News
ChangingSpaces Has Been Awarded the Highest Distinction in Senior Move Management
The National Association of Senior Move Managers (NASMM) announced ChangingSpaces has been awarded the NASMM A+ Accreditation for a period of three years for its excellence in Senior Move Management operations and client services. ChangingSpaces has already been awarded Senior Move Management Certification for advanced knowledge and experience in the profession.
Read full press release >
How to make downsizing and moving much easier for seniors
Contact us for a consultation
Serving the metro Atlanta area
ChangingSpaces is an Atlanta-based company with access to experienced Professional Move Managers throughout the country. Through our participation with the National Association of Senior Move Managers (NASMM) and National Association of Professional Organizers (NAPO) our memberships can help keep you connected wherever your transitions take you.
We are a growing business and are always on the lookout for talented people to JOIN OUR TEAM! We provide on-the-job training and offer flexible hours according to the position and your schedule. If you are detail-oriented, dependable, enjoy working with a team, like working with seniors, are safety-conscious, and can lift up to 15 pounds, please reach out to us.
Mailing address:
4279 Roswell Road
Suite 208, #185
Atlanta, Georgia 30342